Get a FREE 2D schematic floor plan with EVERY Matterport 3D digital twin you order with us. Prices ALSO include free hosting for 60 days.
| | |
| --- | --- |
| Up to 2,000 ft² | 0.12 per ft² plus free 2D floor plan (minimum charge is $200) |
| 2,001-5,000 ft² | 0.10 per ft² plus free 2D floor plan |
| 5,001-10,000 ft² | 0.08 per ft² plus free 2D floor plan |
| 10,001-25,000 ft² | 0.06 per ft² plus free 2D floor plan |
| 25,001-50,000 ft² | 0.04 per ft² plus free 2D floor plan |
| 50,001+ ft² | 0.03 per ft² plus free 2D floor plan |
Capture My Space serves Santa Cruz, Monterey, San Benito and Santa Clara counties, but we are happy to travel outside of those areas. Prices above include one-way travel within 35 miles of 95003. We will add the business standard mileage rate of 65.5 cents per mile after 35 miles. For example, if your property is 50 miles away, we will add $19.65 to your invoice (15 miles one-way x 2 = 30 miles round trip x .655).
We will host your Matterport digital twin for 60 days free of charge. Once the property is no longer available, we will archive it in the cloud.
If you require that your digital twin stay online indefintely, or if it needs to be accessible beyond the 60-day period, we will charge a hosting fee of $5 per 3D scan, per month. If you have multiple properties scanned with us, we offer bulk and annual hosting options. If you have a Matterport account, we are happy to transfer your digital twin(s) to it for you to host and manage.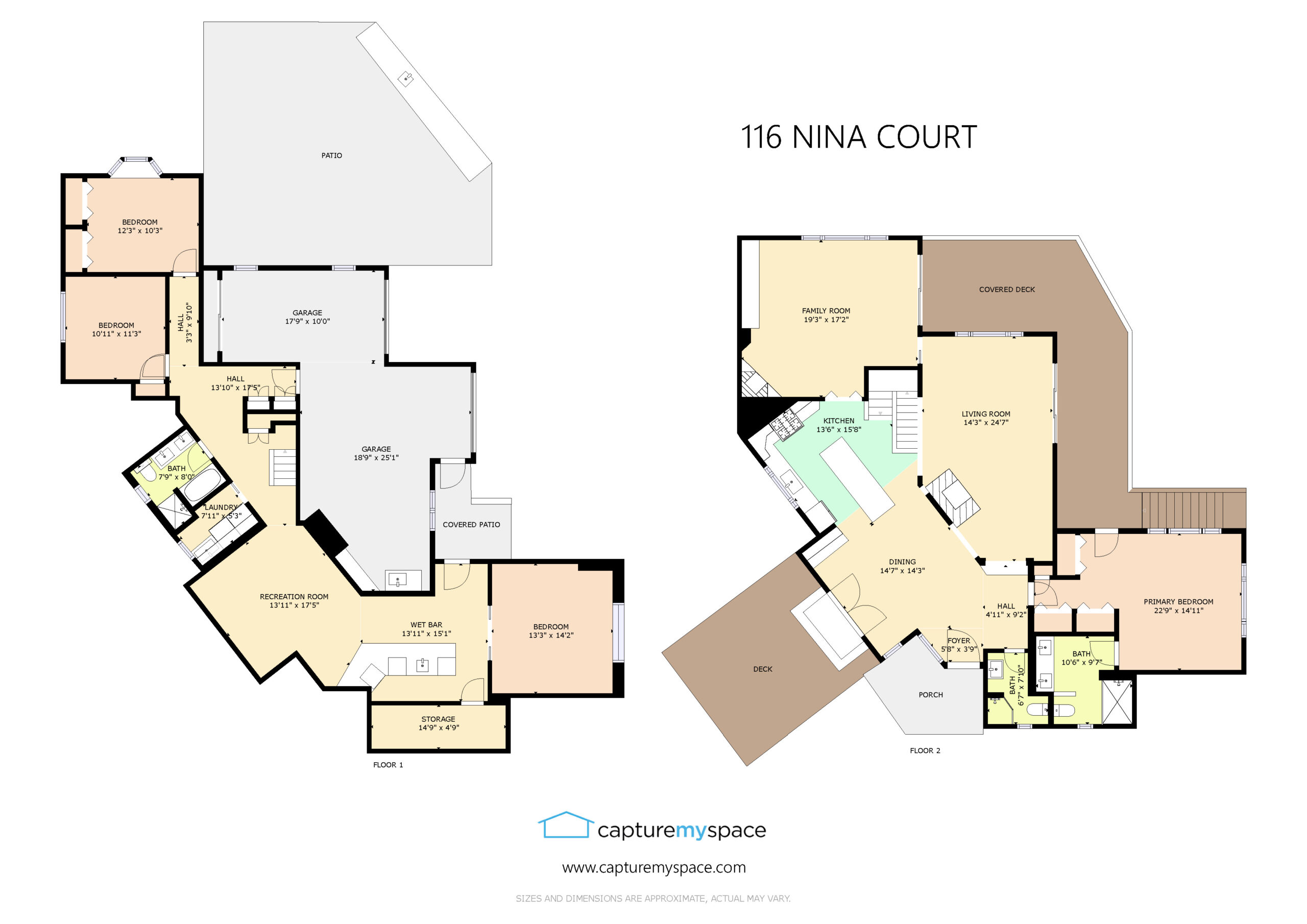 2D schematic floorplan – FREE with every 3D scan
Hands down, the most popular add-on. 2D schematic floorplans can be ordered once a Matterport scan has been processed. It's a superb visual 2D representation within ±2% accuracy.
Brokers have requested this add-on for nearly every residential and commercial space we have scanned. Now, we're offering it for free when you work with us.
Mattertags are one of the most powerful, yet underutilized elements, available in a Matterport 3D digital twin. Mattertags are the easiest way to communicate information to a visitor while they are touring the space in the form of a PDF, video, text or link to your website to get more information.