Get a FREE 2D schematic floor plan with EVERY Matterport 3D digital twin you order with us!
| | |
| --- | --- |
| Up to 2,000 ft² | 0.15 per ft² plus free 2D floor plan (minimum charge is $200) |
| 2,001-5,000 ft² | 0.12 per ft² plus free 2D floor plan |
| 5,001-10,000 ft² | 0.10 per ft² plus free 2D floor plan |
| 10,001-25,000 ft² | 0.08 per ft² plus free 2D floor plan |
| 25,001+ ft² | 0.04 per ft² plus free 2D floor plan |
Capture My Space serves Santa Cruz, Monterey, San Benito and Santa Clara counties, but we are happy to travel outside of those areas. Prices above include one-way travel within 35 miles of 95003. We will add the business standard mileage rate of 65.5 cents per mile after 35 miles.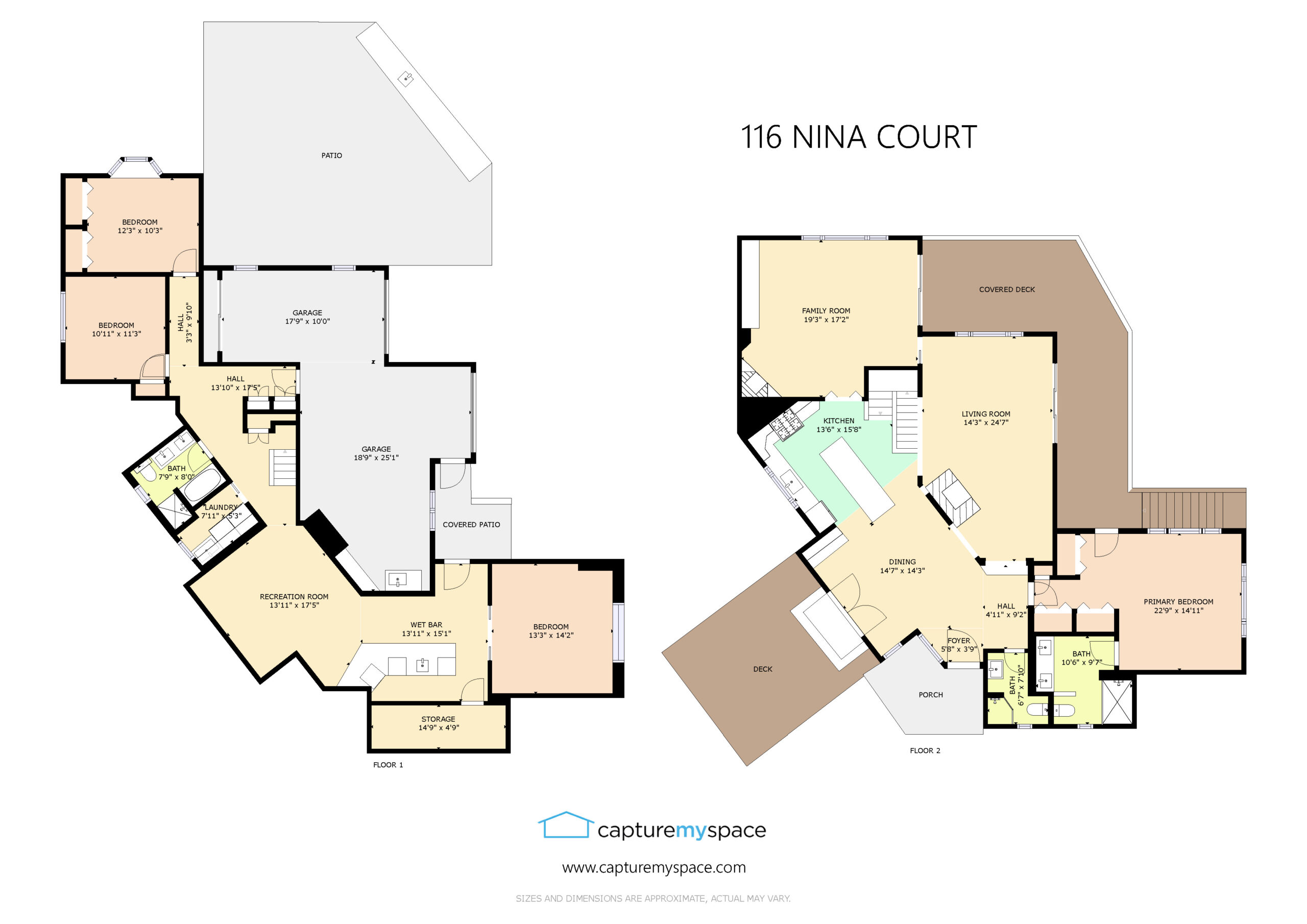 2D schematic floorplan – FREE with every 3D scan
Hands down, the most popular add-on. 2D schematic floorplans can be ordered once a Matterport scan has been processed. It's a superb visual 2D representation within ±2% accuracy.
Brokers have requested this add-on for nearly every residential and commercial space we have scanned. Now, we're offering it for free when you work with us.
Capture My Space manages the hosting of your Matterport digital twin(s). Each individual scan will be charged a one-time fee of $30.00 and will be hosted for up to one year. Once a property has been sold, the digital twin will be archived in the cloud. If you require it to be reactivated, contact us.
For clients who need to have their scans available indefinitely, we offer annual subscription pricing based on the number of digital twins that need to be hosted. For example, if you run a property management company, you may require digital twins of your vacation rentals to be live at all times for promotional purposes. We will review competitive hosting prices with you when you contact us.