WELCOME TO THE 24/7 OPEN HOUSE
Whether you're a real estate agent, a broker, or a property manager, 3D virtual tours can increase commissions, reach a wider audience, and close on properties faster. Listings with a Matterport 3D virtual walkthrough sell for up to 9% higher sales price and spend up to 31% fewer days on the market.
Schedule 3d Scan

We specialize in capturing virtual tours with Matterport, the leading provider of immersive 3D experiences
Clients can walk through your properties from anywhere, anytime as if they were actually there. You can point out special features, or embed videos and links for more information. Viewers can even digitally measure anything within the 3D tour – walls, ceiling heights, doors, floors and furniture –  increasing confidence in their buying decision.
"We saw our average days on market drop from 30 to 21 days and our average sales price to list price jump from 93 to 97% within a six month window." 
—Jay Acker, Real Estate by Design Group, Keller Williams Realty
buyers & sellers want immersive 3d tours
When you enable your clients to experience properties in 3D, you're giving them what they want.
NAR reports that "Millennials still made up the largest share of home buyers at 37 %" and with younger generations coming of age as the primary buyers in the real estate market, it's important to pay close attention to their gravitations toward tech-savvy agents. Matterport's survey found that 90% of buyers would be more compelled by a listing with a 3D tour, and 55% would buy a property sight-unseen.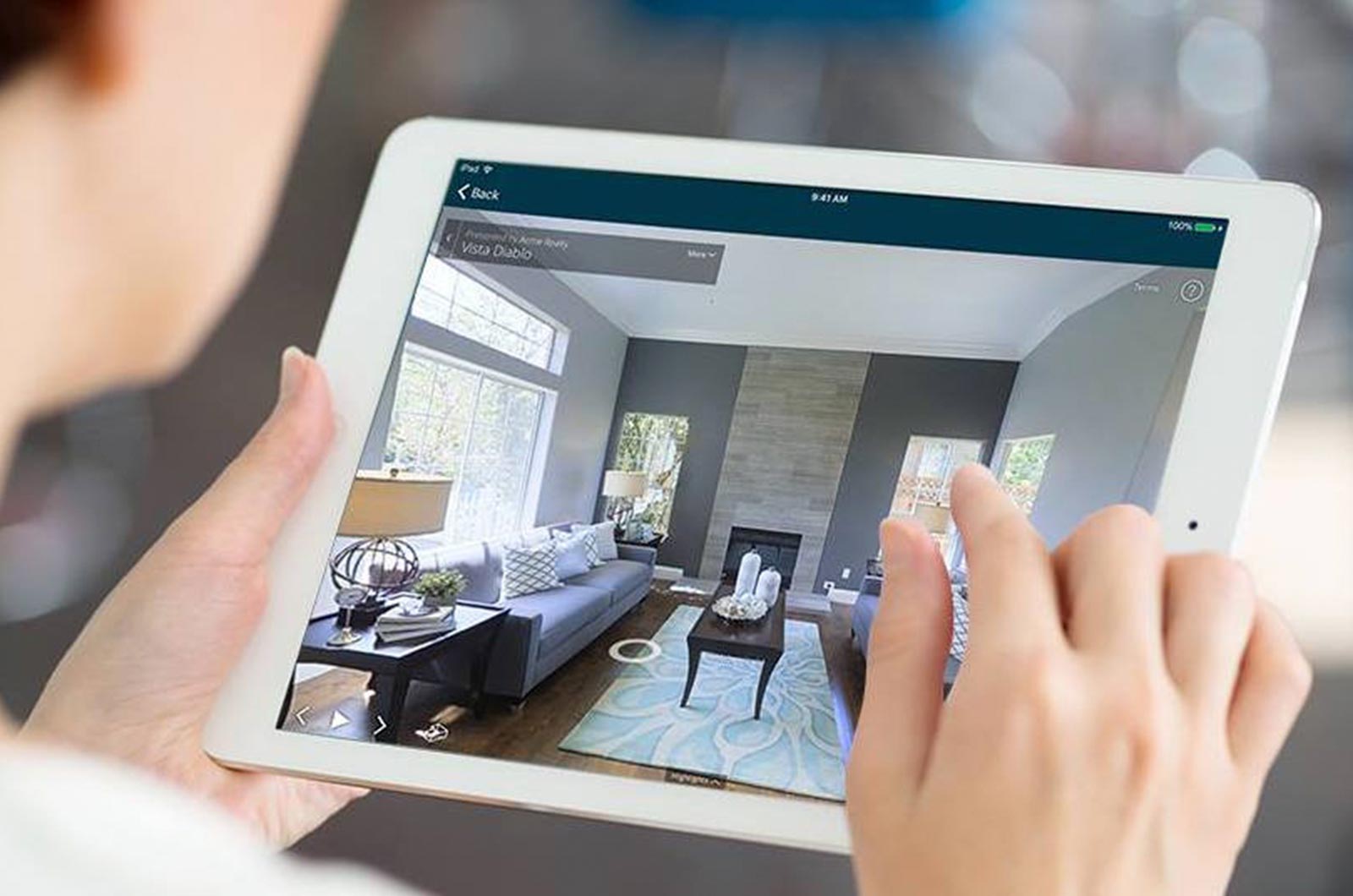 Dazzle everyone with the Matterport Showcase App on your iPad or iPhone. 
Stand out when you show prospective clients what they can get with a 3D scan, including measurement tools, impressions, visits and unique visitor stats.
What are you waiting for?